Set in a gorgeous garden, this Manly beach house is a private oasis.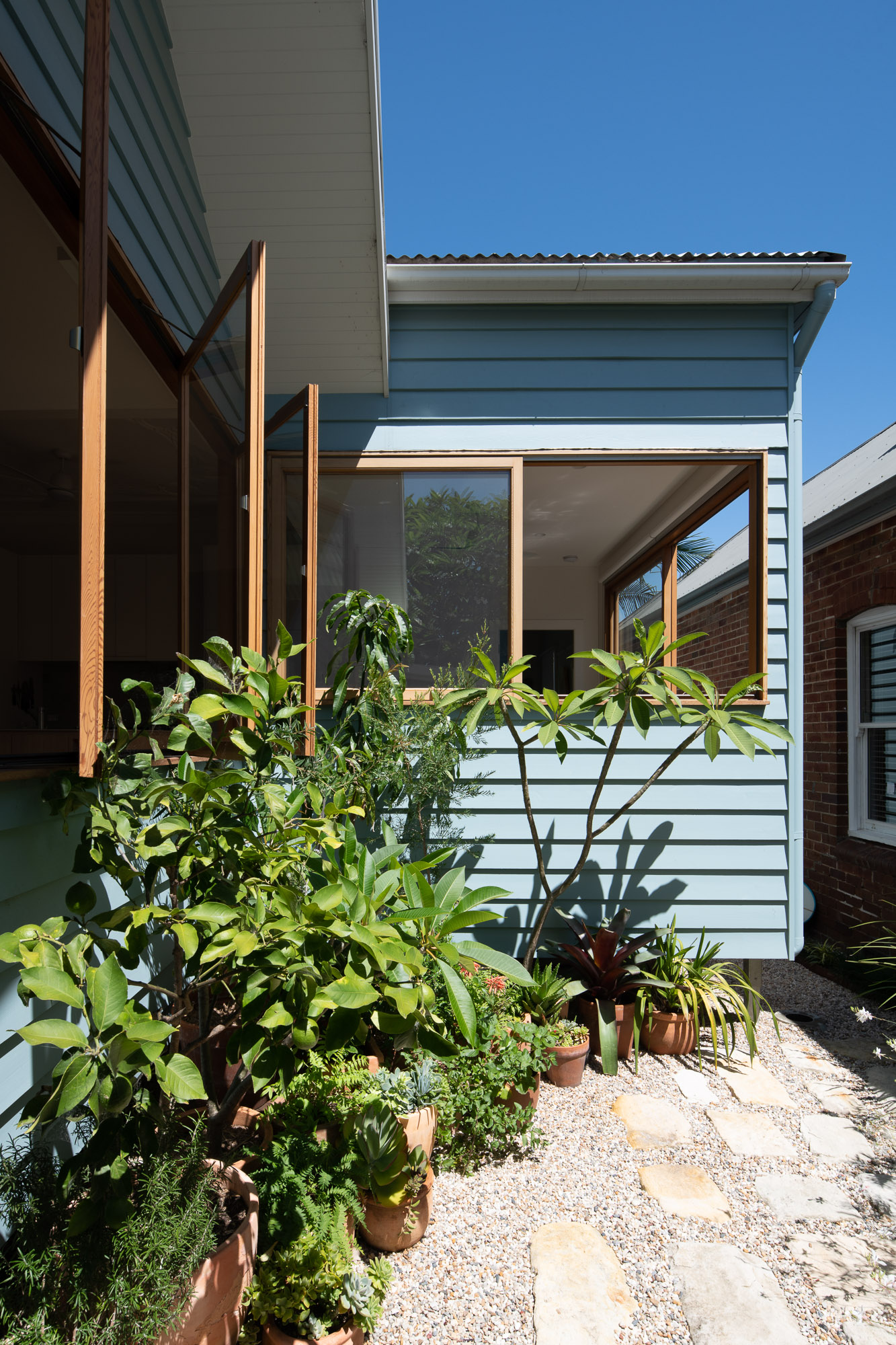 Circled by gardens, this Manly cottage is influenced by the beachside, but also by the idea of repair, whereby the home's function, durability, and longevity could be improved with minimal new m aterial. Sustainable design was top of the list for this family.

Sitting atop the sandstone bedrock on Manly's western ridge, the 100+ year old cottage had been occupied by a conscious couple and their young family for five years. Their aim was to repair the property and create multifunctional indoor and outdoor living spaces.